Senate committees want to know how HHS and CMS are working to help victims of medical identity theft. In a Nov. 10 letter, the senators asked questions about issues such as how HHS and CMS supported victims, the effects of recent data breaches on Medicare and Medicaid and how the agencies track medical identify theft. Earlier this year the Senate Health, Education, Labor and Pensions (HELP) committee launched a bipartisan initiative looking at the security of health information technology. Click here to read the full article. Similar news: Lawmakers Seek Health Care Breach Answers, Nextgov.com November 10, 2015 By Mary […]
Get the Healthcare Industry Investments paper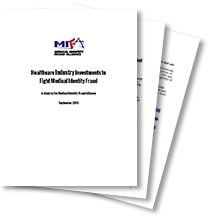 Read our study: Healthcare Industry Investments to Fight Medical Identity Fraud
The 2015 Healthcare Industry Investments to Fight Medical Identity Fraud looks at the types of investments and priorities the industry is making to detect, prevent and mitigate medical ID theft and fraud.
Download the 2014 Sutdy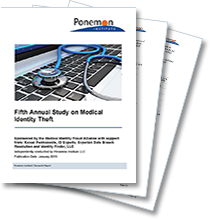 See the 2014 Fifth Annual Study on Medical Identity Theft
The 2014 Fifth Annual Study on Medical Identity Theft measures the prevalence, extent, and impact of medical identity theft in the United States to consumers and the healthcare industry.
TESTIMONIALS
Combating medical identity theft and fraud requires a focused public and private sector collaboration that unites thought leaders on this important topic.
Rick Kam, President, ID Experts
Join Us
Participation is open to all healthcare ecosystem stakeholders, including: health plans and healthcare providers; associations/consumer organizations; law enforcement and government agencies; academia and private research; and industry and technology service providers.