Welcome to the Medical Identity Fraud Alliance
Together, we can build a multi-faceted strategy of awareness, prevention, detection and remediation.
The first public/private cooperative specifically uniting all stakeholders in jointly developing solutions and best practices for the prevention, detection and remediation of medical identity fraud.
Medical identity theft and fraud constitute a major societal problem exerting pressure on our healthcare and financial ecosystems. The MIFA membership is dedicated to building focused direct prevention and resolution mechanisms. Currently, contributing factors that demand our immediate action include:
Electronic pervasiveness of Protected Health Information (PHI).
A changing regulatory landscape.
Increasing number of individuals with healthcare benefits.
Increasing alternative delivery models that include care outside of facilities.
A significant increase in the value of PHI because of its use by hackers and sophisticated criminal organizations.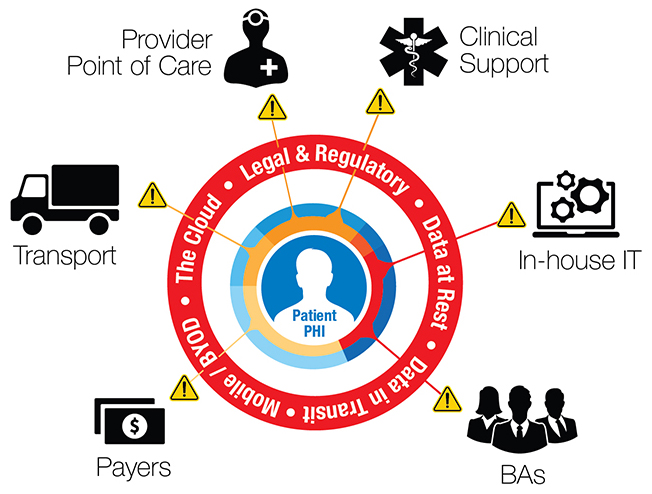 We aim to manage the impact of medical identity theft through stakeholder-coordinated research, increasing education and awareness, developing focused tools and procedures, promoting best-in-class strategies, technologies and practices and influencing government regulations, policies and laws.
MIFA is dedicated to helping its members better protect their organizations and consumers from medical identity theft and the resulting fraud. MIFA members provide leadership to:
Mobilize the healthcare ecosystem.
Cooperate to leverage collective power.
Research to adequately understand the problem and guide solution building.
Educate consumers, industry, legislators and regulators.
Empower individuals to be the first line of defense in protecting their PHI.
WHAT ARE MEDICAL IDENTITY THEFT AND MEDICAL IDENTITY FRAUD?
Both terms refer to crimes that involve the theft of Personally Identifiable Information (PII) from another individual. In the case of medical identity theft, this can also include theft of Protected Health Information (PHI). Fraud indicates that the information was used in a way that allowed personal gain by another individual, which in the case of medical identity can involve financial gain both from the sale of PHI/PII and from the use of PHI/PII to obtain medical goods and services. The use of PHI/PII to obtain goods and services constitutes healthcare fraud. Victims of medical identity theft include not only the person whose identity has been stolen, but also healthcare providers, insurance companies and taxpayers, as well as other consumers who pay higher prices for their own care as a result of theft and fraud.

WHAT IS MEDICAL IDENTITY THEFT?
Medical Identity Theft occurs through the fraudulent use of an individual's Protected Health Information (PHI) or Personally Identifiable Information (PII), such as name, Social Security number, or the use of a fictitious identity, to obtain medical goods and services, or to unlawfully gain financial benefit.
Perpetrators commit this crime to obtain insurance, prescription drugs, medical services, employment, government benefits or other financial gain. The threats to individuals include contamination of their health records with erroneous information including, among others, blood type, serious health conditions and prescription or illegal drug use. Other types of related losses include denial of health insurance or of a job and exorbitant costs for resolution.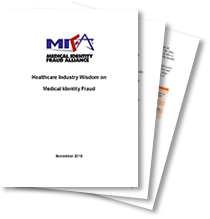 Industry Wisdom on Medical ID Fraud
Healthcare Industry Wisdom on Medical Identity Fraud offers food-for-thought on how healthcare organizations can implement and improve their anti-fraud programs. The paper spans across a variety of topics including fraud management, health IT issues and patient authentication.
Get the Wisdom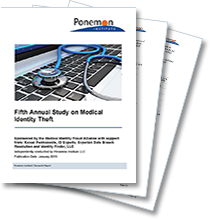 Survey on Medical ID Theft
The Fifth Annual Study on Medical Identity Theft measures the prevalence, extent, and impact of medical identity theft in the United States to consumers and the healthcare industry.
Access the Survey
The Growing Threat of Medical Identity Fraud: A Call to Action
Organizations that hold Protected Health Information (PHI), law enforcement, regulatory agencies and consumer facing groups now have an opportunity and obligation to raise awareness about medical ID fraud and work together to protect the public.
Get the Whitepaper